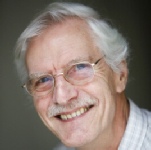 One of the great things is that you have more time to indulge in the things you really enjoy which you couldn't do when life was governed by that compelling need to be at someone else's beck and call. Although I loved my work, I hadn't realised just how much I was missing.
I was luckier than most because it was my decision and mine alone to take a back seat. OK, I missed the daily interaction with my employees and business contacts at first but very quickly it was replaced.
It started when many of my colleagues suggested I commit to print the many stories I recounted from my business experiences. Which led to my first book, which led to the next and then I was asked by other authors to assist them when the large publishers and agents would only look at established authors or celebrities and ignored manuscripts from talented but unknown authors. So I set up a publishing company which has published the work of over 100 authors to date and taking on around 2 new writers each month.
While this was going on I was given the opportunity to indulge another love I had of broadcasting so I now have a regular radio programme and guest TV appearances on business and economic matters
Bored? I don't get time!
If anyone ever suggests that life becomes boring after giving up a busy career, let me assure you it's all up to the individual. My life has never been busier than it is today.
What is life really about anyway?
We each live our lives in our own little world and sometimes, because we're so busy with day to day business, it's difficult to raise our heads above the parapet and see what's going on around us.
Early in my career, I became acutely aware of some great people doing great things and saving people's lives. What could be more rewarding than that?
When I learned that half the population die of heart disease, I wanted to help ..........More